Watches are an extension of our personality, a functional addition to outfits that combine ergonomics and style in one subtle, yet powerful, accessory. As items, they can have a sense of pride or sentiment attached to the; they can remind of people, places, and events in our lives that we hold dear. As a result, they deserve care and attention. By keeping an eye on the condition of your watch and carrying out regular watch services, you will be able to enjoy your watch indefinitely.
For those of us lacking in horological knowledge, this can be a daunting prospect. In reality, it should be a simple and straightforward task. With a little care and a research, anyone can become their own home watch repair expert.
Watch Strap Replacement – When Does It Need to Happen?
First off, let us set straight some terms in horology; a watch bracelet is a metal watch band, usually made from a series of metal links. A strap is a watch band made of any other type of material, often leather, rubber, or cloth. Watch band is a catch-all term that describes either of these.
Watch bracelets have the advantage that they are a durable, hard-wearing choice for a watch band. In terms of total lifetime, metal watch bracelets can last almost indefinitely. They do, however, require regular cleaning to maintain a presentable and polished finished.
The most common metal to make watch bracelets is stainless steel. To clean stainless steel, simply rise in warm water and dry with a tower. A soft toothbrush can also be used to get in between the links and for the hinges. Always dismount the case from the watch bracelet when cleaning. When dealing with scratches, any good metal cleaning agent (Steel/Aluminium polish) can do the trick. Only a small drop is required, so be careful when applying the agent. A fine quality cloth should be used to buff out any scratches and produce a rounded, polished finish. Watch bracelet replacement is rare and generally only occurs when severe damage has been done to the bracelet.
Watch straps are a slightly trickier matter. A good watch strap is a more stylish alternative to a metal bracelet, but comes with its own durability issues. Leather is the most popular material for a watch strap due to their presentation when combined with a good dress watch. Sadly, leather is difficult to maintain because of its sensitivity to water. As a consequence, it is advised to replace leather watch straps when they show excessive wear and tear. Any good watchmaker will be able to assist you when looking for a new watch strap which fits the style of the watch, as well as able to size and fit the strap for you. If you do clean a leather watch strap with water, make sure that it is fully dry before you wear it again as your body heat can make it start to rot.
Maintaining My Watch Casing – Why Watch Repair Experts matter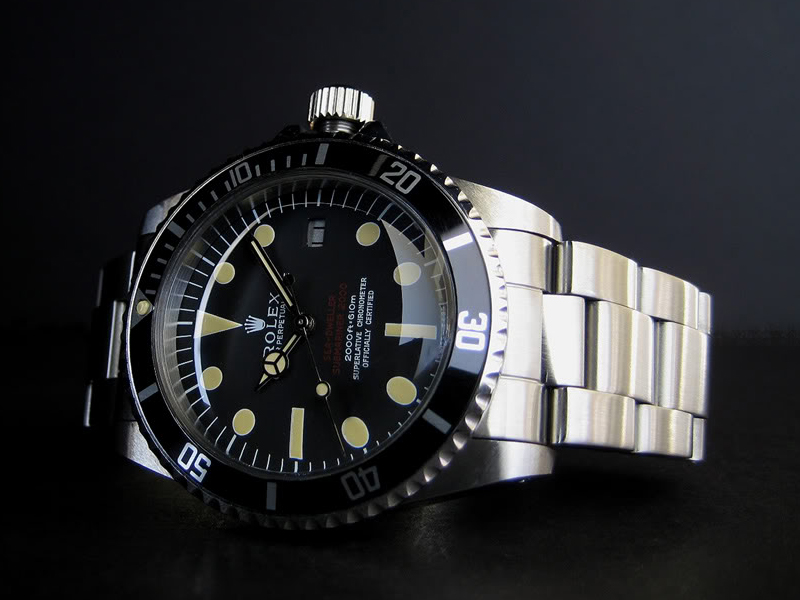 First off, let us set something straight: when dealing with the inside of a watch casing, you should always take your watch to a watchmaker. Never attempt to tinker with the inner workings of a watch unless you know what you're doing. Watch repair is a skilled and delicate endeavour and should not be taken lightly. It is entirely possible to ruin the entire inner workings of a watch if you meddle in the realms beyond your knowledge.
A watch service done by a professional will fine tune the timing of the watch and highlight or replace any parts that require attention. It cannot be emphasised enough just how delicate a watch mechanism is, so for peace of mind, take your beloved watch to a professional for a full inner watch service or clean. Alternatively, for the busy individual, online watch repair services are now available. This industry is very convenient, with postage being safe and secure as well as the prices being highly competitive with regards to traditional high street watchmakers.
Many people carry a micro cloth to clean off smudges. Anything that is good for eye glasses should work perfectly to clean oil and debris off your watch. Always be incredible when working with water on or near a watch casing. Unless you are entirely certain the casing if water proof, not just water resistant, do not attempt to use water to clean the casing. Moisture inside a watch rusts it out. If this has already happened, take it to a watchmaker right now for a full watch repair. As you are reading this, the water is doing damage. The longer the wait, the more comprehensive the damage and the more expensive the repair.
A Summary of Watch Servicing
The main points of watch cleaning to take away are as follows:
Metal bracelets are durable and easy to clean watch bands.
Watch straps can be washed, but should be replaced when showing signs of wear.
Carry a microfiber cloth to clean oil and dirt off the watch case.
Never tinker with the inner workings of a watch; take it to a watchmaker for a full watch repair.
Follows these guidelines, your watch show always look presentable and be working in good order.