It's no news that having a busy lifestyle can be a little rough on your beauty routine. Working full time and having kids, keeping up with your studies, job and social life and just trying your best to stay on schedule might make you look like you've seen better days. Sure, life can get hectic, but that shouldn't make you lose your glow. There are lots of beauty shortcuts that could make you always look good without putting in too much time and effort!
Simple skin care routine
It's always better to keep your skin clear and healthy than deal with skin issues and end up spending even more time to do your makeup and cover up pimples, redness, scarring, etc.
The term "skin care routine" might sound tiring, time-consuming and make you think of some spectacular beauty rituals at a spa place, but trust me, that's not the case. You can actually keep things simple and maintain a healthy glow without spending too much time or money.
Make sure to cleanse and moisturize your face daily – in the morning and just before going to bed to keep your skin clean and hydrated. Don't forget your neck area, you should use the best neck cream in the market to effectively work on this and achieve the desired effect and always use sunscreen to prevent the appearance of wrinkles and sunspots.
Exfoliate all over (including your lips) once a week to remove dead skin cells from your body, keep your skin soft and get a closer shave.
Apply a face mask once a week to purify your skin – the application takes about two minutes, and you can go on do your chores while it works the magic.
Always carry a moisturizing hand cream and a lip balm in your bag to prevent dry hands and chapped lips.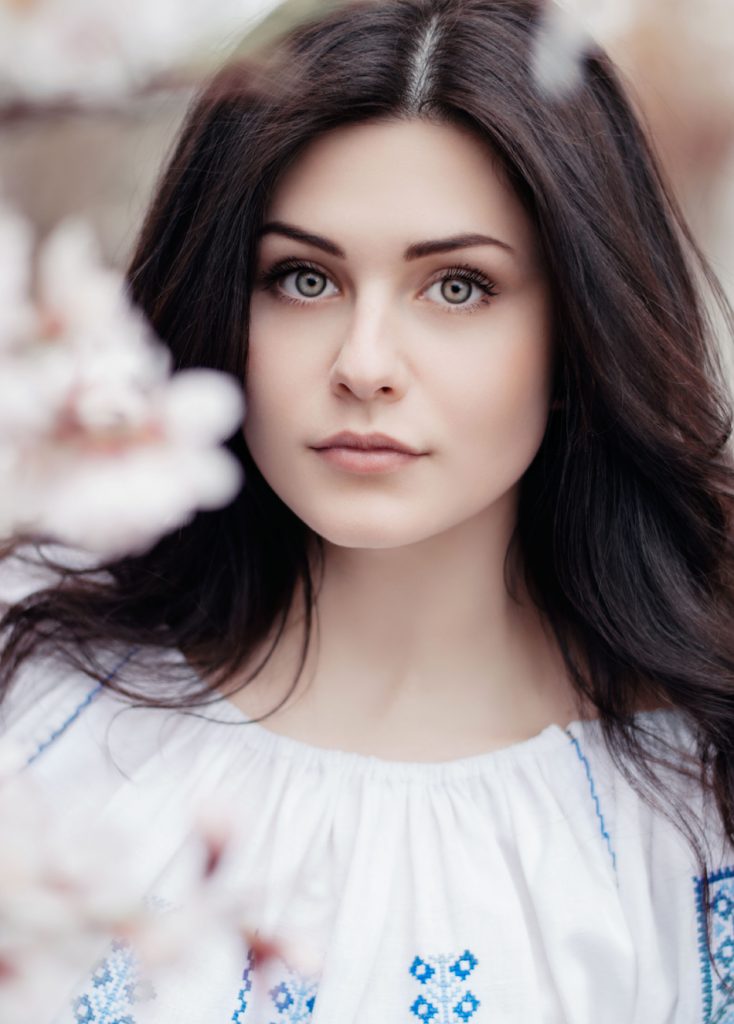 Quick makeup look
A little makeup can make a big difference! Don't try to go full face when you're in a hurry – you'll either get carried away and end up late or apply tons of products in a rush and end up looking like a clown.
Instead of building up makeup products, apply them strategically. When you're short on time, a 5-minute makeup look will do the trick.
Your eyebrows shape your face and they're the key to a good look. Fill them in with an eyebrow pencil and if you've missed out your wax appointment, quickly pluck any hairs from your brow bone with a tweezer.
Disguise your tired eyes with a concealer – a good concealer will erase dark circles, puffiness and make you look fresh although you probably haven't slept well in days. You can quickly brighten your eyes by dabbing some light concealer on your under eye area. Lastly, use mascara to tint and lengthen your lashes and make your eyes pop.
Instead of priming, moisturizing and applying foundation or powder, save up some time and use a tinted moisturizer. CC and BB creams are great because you can get moisture, sun protection, and coverage by applying just one product.
To finish up your simple makeup look, add a bit of color by applying a little bit of blush on your cheeks. Emphasize your pout with a liquid lipstick – these are so easy to apply and last throughout the whole day, so you won't need any touch ups.
To keep your skin clear, always remove your makeup before going to bed. If you're way too tired to wash your face, keep some makeup remover wipes on your bedside table and quickly wipe off the residue before going to sleep.
Hair
A good hairstyle plays an important role in looking your best, but having a pretty updo done at the hair salon a few times a week is quite impossible if you're always busy.
The key to having beautiful hair is keeping it healthy and preventing damage, split ends and other hair issues. Make sure to use a good moisturizing shampoo and conditioner for your hair type – these products will nourish your hair while you shower. Apply a hair mask once a week – choose the best one for your hair type or simply massage some coconut oil on your scalp and down your ends and leave it on for around 20 minutes before you wash off.
On days when you're just too busy to wash and blow dry your hair (that's getting greasy and obviously needs a wash) use the ultimate hair saver – dry shampoo. Dry shampoos are probably the best hair product when you need a quick fix. Spraying it on and brushing will take you around 3 minutes and your hair will look like it's freshly done.
Eating healthy is really important if you want to have healthy hair. If you can't focus on having a balanced diet than you need to try some kind of supplements at least. The Sugar Bear Hair vitamins will give your hair the right amount of vitamins and minerals, making it shiny and healthy.
To fight the morning frizz and keep the baby hairs in place, add a few drops of hair serum on your hairbrush.
Another thing you can do to survive a bad hair day is to find your signature hairstyle. Depending on your hair length, you can choose a hairstyle that suits you best and is quick and easy to do. You can do a little side braid, a slick ponytail or a messy bun – one that's always in style and looks good on anyone!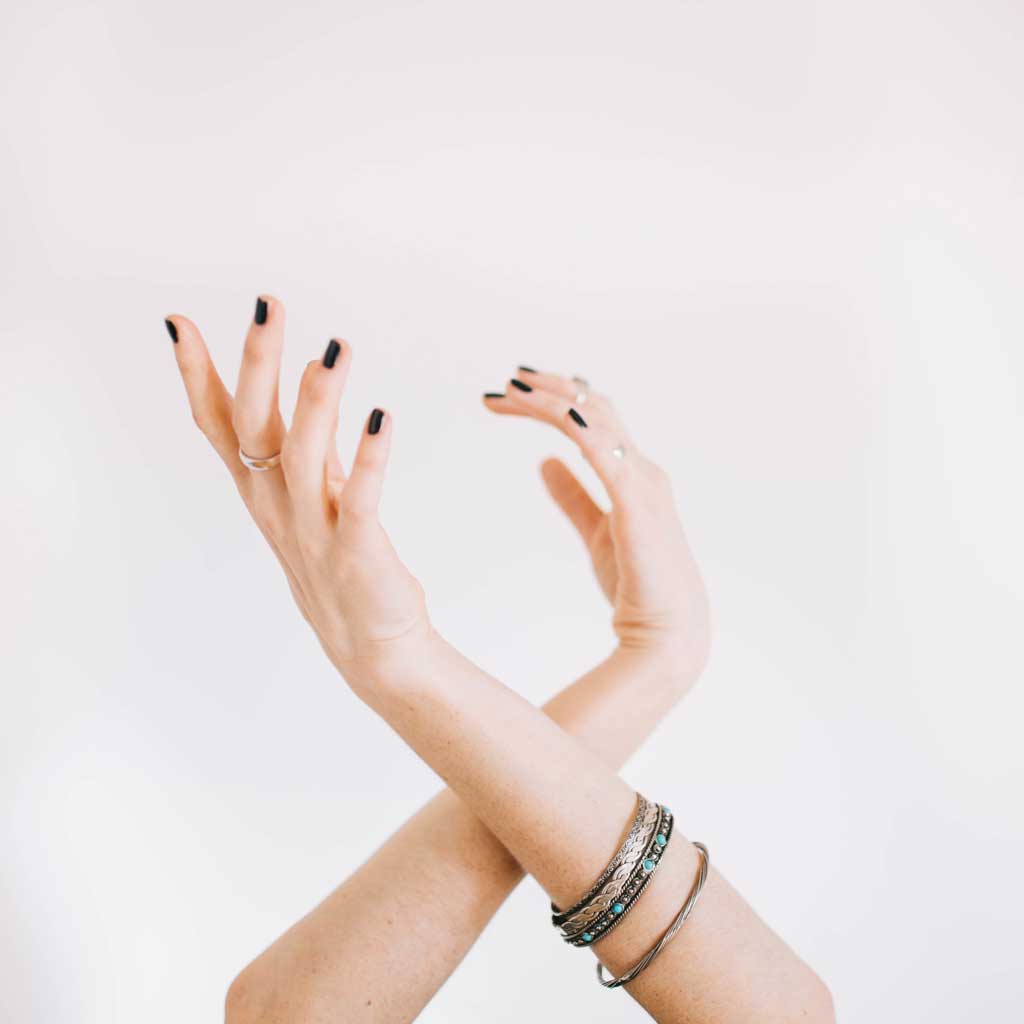 Nails
If you don't have time for a full manicure or pedicure, pick a nail polish in your favorite shade and a clear, shiny top coat. Neutral nail colors are perfect for any occasion and go well with any outfit.
A simple manicure will take you only 10 minutes – you can do it on your break (be careful if you multitask though). Apply a clear top coat every other day to keep your manicure fresh, and wear gloves while doing the dishes to prevent it from chipping off.
Smile!
Marilyn Monroe once said: "A smile is the best makeup a girl could wear" and she was absolutely right (and she always looked just stunning!). A happy face is a pretty face, so don't ever hide your beautiful smile. Do more of what makes you happy and stay positive – no facelifts or Botox injections could ever beat this.
Smiling people look friendly, confident and approachable, so go ahead and show off those pearly whites!